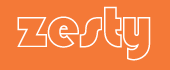 Imagination.
Inspiration.
Concentration.
Juice will bring not only their experience but also their enthusiasm to any marketing project.
We love what we do.
Using flexible working proctices, we are equally happy to work with you on a fixed project or ongoing fee basis. We can operate at your place as well as from ours.
We can deliver a stop-gap or part-time
Marketing Director service to ease businesses
through a period of cultural shift. And naturally we can
deliver a full service approach with strong ideas
against the tightest of campaign briefs.
The start point is a shared view on the specific outcomes required, an agreed perspective on doing the right job, and a commitment to doing it right.
Refreshing.
Zesty.
And no pithy bits!